My Blog
Posts for: October, 2017
By Joan K Knuth DDS
October 28, 2017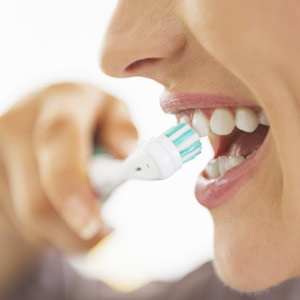 Yes, you brush your teeth every day. But how much do you really know about this important habit? Test your knowledge with our quiz on dental vocabulary.
Choose the correct meaning for:
Oral Hygiene

Clean language
The practice of keeping your teeth and gums clean
A shade of lipstick
A type of dental surgery

Biofilm

A movie about a person's life, such as "Ray Charles"
A new kind of cling wrap
An accumulation of bacteria that forms a whitish, sticky film
A tooth whitener

Dental plaque

A type of instrument used to clean teeth
Bacteria that accumulate on teeth and gums
An award given at the Dental Oscar ceremony
Your dentist's framed diploma

Inflammation

The body's response to harmful bacteria
A condition in which your gums become red and swollen and bleed easily
A cause of gingivitis
All of the above

Periodontal disease

Any disease caused by bacteria
Tooth decay
Whitish sores on the lips
Gum disease caused by dental plaque

Disclosants

Simple dyes that can stain plaque and make it visible
Television reality shows
Dental x-rays
A section of your annual tax report

Gingivitis

Any infection in the oral area
Tooth decay
Inflammation of the gums that can lead to periodontal disease
All of the above

Dental caries

Gum disease
A task carried out during your teeth cleaning
A technique of orthodontia
Tooth decay

Fluoride

A mineral that has been found to prevent tooth decay
The location of a famous dental school
A gasoline additive
A type of house paint

Inter-dental Area

Referring to the area between your teeth
The area regular proper flossing will keep clean
Area that wood points and specially designed brushes can be used to clean
All of the above
Answers: 1. b, 2. c, 3. b, 4. d, 5. d, 6. a, 7. c, 8. d, 9. a, 10. d
How did you do on our quiz? The more you know about keeping your teeth and gums clean and healthy, the better you will look and feel. Contact us today to schedule an appointment or to discuss your questions about oral hygiene. You can also learn more by reading the Dear Doctor article, "Oral Hygiene Behavior."
By Joan K Knuth DDS
October 13, 2017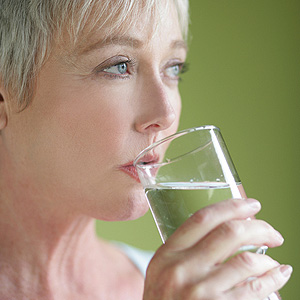 Perhaps you haven't thought of it quite this way, but saliva is one of the true wonders of the human body. This unassuming fluid performs a variety of tasks to aid digestion and help protect your mouth from disease. And you hardly notice it — except when it's not there.
That's the case for millions of people in America who have a chronic condition called xerostomia or "dry mouth." This happens when the salivary glands don't secrete enough saliva, normally two to four pints daily.
Of course, we can experience mouth dryness when we first wake up (saliva flow ebbs while we sleep), feel stressed, use tobacco, or consume alcohol and certain foods like onions or spices. It becomes a problem, though, when periods of low saliva become chronic. Without its preventive capabilities, you'll be at much higher risk for dental diseases like tooth decay or periodontal (gum) disease.
Chronic dry mouth can occur for various reasons: systemic diseases like cancer or autoimmune deficiencies can cause it, as well as radiation or chemotherapy treatments. One of the most common causes, though, is medication, both over-the-counter and prescription. The surgeon general identifies over 500 known drugs that may inhibit saliva production, including some antihistamines, diuretics and antidepressants. It's often why older people who take more medications than younger people suffer more as a population from dry mouth.
Because of its long-term health effects, it's important to try to boost saliva flow. If your mouth is consistently dry, try to drink more fluids during the day. If you suspect your medication, see if your physician can prescribe a different drug. It also helps to drink a little water before and after taking oral medication.
We may also recommend medication or other substances that stimulate saliva or temporarily substitute for it. Xylitol, a natural alcohol sugar that also inhibits bacterial growth, can help relieve dryness. You'll often find it in gums or mints.
Chronic dry mouth is more than a minor irritation — it can lead to more serious conditions. In addition to these tips, be sure to also keep up your regular dental visits and maintain a daily schedule of oral hygiene to prevent dental disease.
If you would like more information on overcoming dry mouth, please contact us or schedule an appointment for a consultation. You can also learn more about this topic by reading the Dear Doctor magazine article "Dry Mouth: Learn about the Causes and Treatment of this Common Problem."