My Blog
Posts for tag: porcelain veneers
By Joan K Knuth DDS
April 08, 2019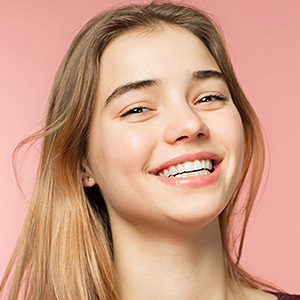 Teenagers and adults alike can improve their smile appearance with dental solutions like teeth whitening or orthodontics. But there are a few cosmetic solutions like porcelain veneers that are better suited for more mature teeth.
Veneers are composed of thin layers of dental porcelain that are bonded to the outside of teeth. They're kind of a tooth "mask" that hides blemishes like chips, discoloration or mild bite problems. They're often less involved and expensive than other types of dental restoration.
Even so, we usually need to remove some of the natural tooth's enamel before applying them. Veneers placed directly on unprepared teeth can appear bulky, so we remove some of the enamel to create a more natural look. And although usually only a slight amount, the alteration is permanent and will require the tooth to have some form of restoration from then on.
This usually doesn't pose a major issue for adults, but it could for a teenager's younger teeth. The nerve-filled dentin in a teenager's still developing tooth is thinner and closer to the pulp (nerve tissue) than in more mature teeth.
There's at least one situation, though, where veneers might be applied safely to a teenager's teeth without this concern. If the teen has abnormally small teeth and are receiving veneers to improve their appearance, they might not need alteration. Because the teeth are already thinner than normal, the "no-prep" veneers may not look bulky when directly bonded to them without preparation.
With most cases, though, it might be best to pursue other options that at the very least can make a cosmetic difference until their teeth are mature enough for veneers. For example, we might be able to repair chipped areas with composite resin material that we form and bond to the tooth to achieve a life-like appearance.
We can discuss these and other options for safely improving your teenager's smile. The important thing is to achieve a more confident appearance without endangering their future health.
If you would like more information on cosmetic treatments for teenagers, please contact us or schedule an appointment for a consultation. You can also learn more about this topic by reading the Dear Doctor magazine article "Veneers for Teenagers."
By Joan K Knuth DDS
January 28, 2019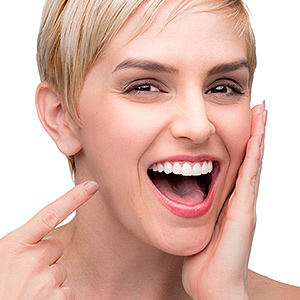 Those unattractive teeth you see in the mirror are what are standing between you and a truly beautiful smile. If only you could make them go away.
In a way, you can do just that—with dental veneers. For the past three decades dentists have been covering the imperfections of problem teeth with these thin layers of porcelain. What's more, they're usually less involved and expensive than other restorations.
Veneers work best on teeth with moderate flaws like chipping, heavy staining or wearing, or slight misalignments like crookedness or gaps. The dental porcelain used is a ceramic material that so closely mimics the color and translucence of natural teeth it often takes a trained eye to notice any difference.
The first step to getting veneers is to plan your new look with a full examination and a diagnostic mock-up, a temporary application of tooth-colored filling materials applied directly to the teeth. This gives you and your dentist a better visual idea of how veneers will look on your teeth, and to make any adjustments ahead of time. A dental lab will use these findings to create your custom veneers.
In the meantime we'll prepare your teeth to accommodate your veneers. Although they're usually only 0.3 to 0.7 millimeters thick, veneers can still appear bulky when placed straight on the teeth. To adjust for their width we usually must remove some of the teeth's surface enamel so the veneers look more natural. Because enamel can't be replaced, the removal permanently alters the teeth and will require some form of restoration from then on.
When the veneers are ready we'll attach them with special cement so they'll form an almost seamless bond with the teeth. You'll then be able to use them just as before—but with a little caution. Although quite durable, veneers can break under too much force, so avoid biting on hard objects like ice, hard candy or nuts. And be sure you practice good dental care on your veneered teeth with daily brushing and regular dental cleanings and checkups.
The end result, though, is well worth the upkeep. Porcelain veneers can rejuvenate your smile and provide you a new level of confidence for years to come.
If you would like more information on porcelain veneers, please contact us or schedule an appointment for a consultation. You can also learn more about this topic by reading the Dear Doctor magazine article "Porcelain Veneers: Your Smile—Better than Ever."
By Joan K Knuth DDS
January 08, 2019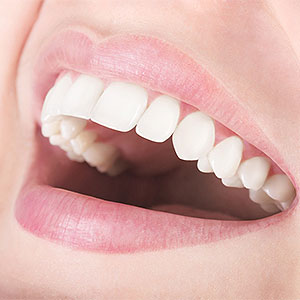 For chipped, stained, or slightly crooked teeth, dental veneers might be the ideal solution. These thin layers of porcelain bonded directly over the teeth with the perfect blend of color, sizes and shapes, can transform a person's smile for a relatively modest cost.
But if the teeth belong to a teenager, veneers might not be appropriate. This is because in most cases, we'll need to remove some of the tooth enamel so that the applied veneers won't look unnaturally bulky. This alteration is permanent, so the teeth will require some form of restoration from then on.
While not usually a major issue with fully matured adult teeth, it could be with the developing teeth of pre-teens and teens. During childhood and adolescence the tooth's inner pulp plays an important role in dentin production, and so the pulp chamber is relatively large compared to an adult tooth. This larger size places the pulp closer to the enamel surface than with an adult tooth.
Because of its proximity to the enamel, there's a greater chance veneer alterations could damage a teenager's tooth pulp and its nerve bundles. If that happens, we may need to perform a root canal treatment to save the tooth—also not an optimal situation for a developing tooth.
That's why we need to take into consideration a patient's age and stage of dental development first, including x-raying the affected teeth to measure the depth of the tooth pulp. If we deem it too risky at the moment, there are other ways to improve dental appearance at least temporarily. This includes whitening externally stained teeth with a bleaching agent, or applying tooth-colored composite resin material to chipped areas. We can also apply a composite material veneer that, although not as durable as traditional porcelain, doesn't require much if any tooth alteration.
To know your options, have your teenager undergo a thorough dental examination. Your dentist will then be able to discuss with you whether veneers can be safely attempted. And be sure the dentist who may perform the work has experience performing cosmetic procedures on teenagers.
If you would like more information on restoration choices for teenagers, please contact us or schedule an appointment for a consultation. You can also learn more about this topic by reading the Dear Doctor magazine article "Veneers for Teenagers."