My Blog
Posts for tag: root canal treatment
By Joan K Knuth DDS
September 13, 2017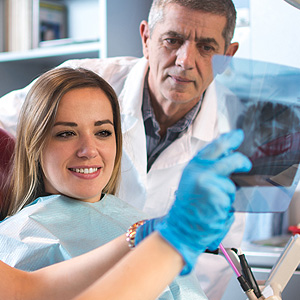 You've recently learned one of your teeth needs a root canal treatment. It's absolutely necessary: for example, if you have decay present, it will continue to go deeper within the tooth and it will spread to the roots and bone and could ultimately cause you to lose your tooth. Although you're a little nervous, we can assure you that if we've recommended a root canal treatment, it's the right step to take for your dental health.
There's nothing mysterious — or ominous — about a root canal. To help ease any fears you may have, here's a step-by-step description of the procedure.
Step 1: Preparing your mouth and tooth. We first take care of one of the biggest misconceptions about root canals: that they're painful. We completely numb the tooth and surrounding tissues with local anesthesia to ensure you will be comfortable during the procedure. We isolate the affected tooth with a thin sheet of rubber or vinyl called a rubber dam to create a sterile environment while we work on the tooth. We then access the inside of the tooth — the pulp and root canals — by drilling a small hole through the biting surface if it's a back tooth or through the rear surface if it's in the front.
Step 2: Cleaning, shaping and filling the tooth. Once we've gained access we'll clear out all of the dead or dying tissue from the pulp and root canals, and then cleanse the empty chamber and canals thoroughly with antiseptic and antibacterial solutions. Once we've cleaned everything out, we'll shape the walls of the tiny root canals to better accommodate a filling material called gutta-percha, which we then use to fill the canals and pulp chamber.
Step 3: Sealing the tooth from re-infection. Once we complete the filling, we'll seal the access hole and temporarily close the tooth with another filling. Later, we'll install a permanent crown that will give the tooth extra protection against another infection, as well as restore the tooth's appearance.
You may experience some mild discomfort for a few days after a root canal, which is usually manageable with aspirin or ibuprofen. In a week or so, you'll hardly notice anything — and the tooth-threatening decay and any toothache it may have caused will be a distant memory.
If you would like more information on root canal treatments, please contact us or schedule an appointment for a consultation. You can also learn more about this topic by reading the Dear Doctor magazine article "A Step-by-Step Guide to Root Canal Treatment."
By Joan K Knuth DDS
August 14, 2017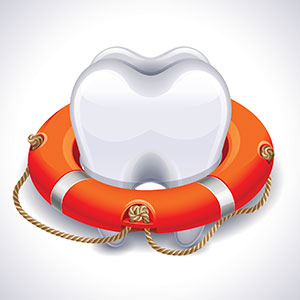 It's no exaggeration — dental implants have revolutionized teeth replacement. Life-like and durable, implants are the closest thing in design and function to a natural tooth.
In fact, there's only one thing better than a dental implant — a real tooth. For function and long-term oral health, you can't beat what nature provided you in the first place. So before you finally decide to remove and replace that problem tooth, consider these other options for saving it.
Root canal therapy. Tooth decay can do more than cause cavities — it can work its way into the pulp, the innermost layer of a tooth. If it isn't stopped here, it could continue on to the roots and put the tooth in real danger of loss. A root canal treatment removes the infection from the pulp and root canals and replaces the space with a filling. A life-like crown is then bonded or cemented to the tooth to protect it from further infection.
Aggressive treatment for periodontal (gum) disease. This other dental disease is just as damaging as tooth decay. Caused by bacterial plaque, the gums around a tooth become infected and inflamed. As it moves deeper into the tissues and inflammation progresses, it can affect supporting bone causing it to dissolve. To prevent this potential bone loss, it's important to seek out and remove hidden pockets of plaque. This may require surgery to access the roots for plaque and calculus (tartar) removal, but it's well worth it to preserve the tooth.
Bone grafting. As mentioned before, gum disease can ultimately lead to bone loss. But even when bone loss has occurred (a substantial threat to a tooth's survival) we may be able to reverse it with bone grafting techniques. During this procedure we insert grafting material at the loss site along with substances that stimulate growth. The graft serves as a scaffold for new bone cells to grow upon. Over time the bone volume increases and helps stabilize a weak tooth.
Of course, your best option is to avoid dental disease in the first place with daily brushing and flossing and regular dental visits for cleanings and checkups. That and treating dental disease in its earliest stages will help ensure you'll have the best teeth possible — your own.
If you would like more information on options for treating diseased teeth, please contact us or schedule an appointment for a consultation. You can also learn more about this topic by reading the Dear Doctor magazine article "Save a Tooth or Get an Implant?"